Happy Sunday everyone!  Posting one of last week's work looks today while preparing for a snowy cold evening.  Another 8+ inches of snow expected and I'm so over this weather it's unreal.  In the meantime, I'm planning to keep myself in the house and cozy warm until I can see sunlight again.  Today that means homemade hot chocolate, warm chocolate chip cookies, and a hot bubble bath.  Snow… what snow…?
For my cookies, I'll often use a basic recipe like Nestle, but I'll add a few extras like almond extract, lux chocolate chunks (not chips!), and hazelnuts or macadamia nuts.  Delish!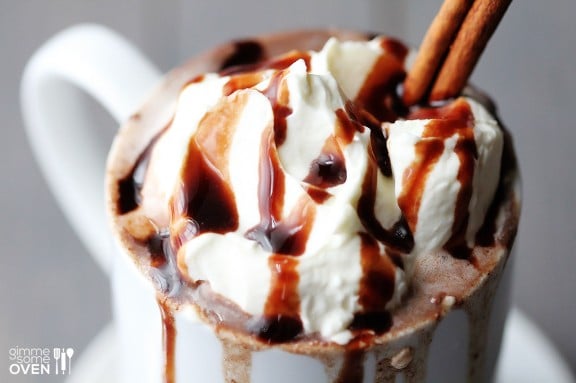 If you're like me and you like a little spice, then you HAVE to try Mexican hot chocolate.  I like this recipe from Gimme Some Oven. That said, if you're in downtown Cincinnati, the best Mexican hot chocolate I've ever had was at the Wich on Sycamore.  They won't have it on the menu, but the owner will oblige if you know to ask for it and he has the ingredients on hand.  Trust, you will thank me…!